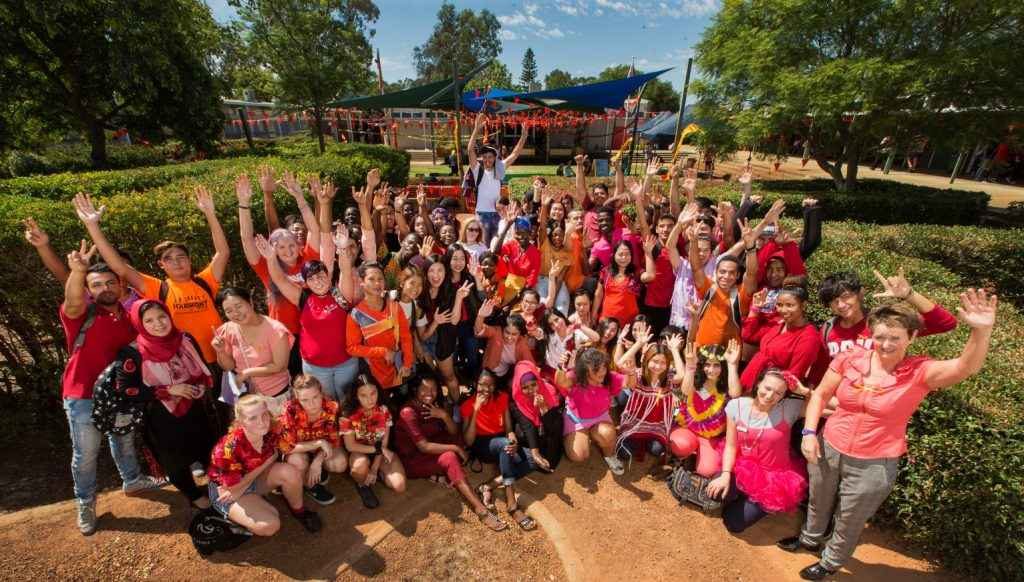 We have range of programs that are designed to engage with the broader community. These are aimed to benefit all, creating a better understanding of what is on offer at CJSC and how our students value the opportunity to work with people outside of our campus, exposing them to a greater understanding of community.
We value the process of Being – Belonging – Becoming as it resonates with our intentions to enable all students to become valuable citizens of our community and the broader community. 
Being refers to students' self-identity about who they are in the context of their individuality, their culture, their relationships and their environment. Being develops self-worth, self-efficacy and resilience. Students are given the opportunity to Be who they are in our community.
Belonging supports the notion of connectedness to the Campus and being a part of a community. Participation and engagement enables students to start the process of belonging. In Belonging, students adapt to their new environment and feel a part of our community.
Becoming is about the process of seeing oneself within an environment. For our students, becoming means achieving desired goals and being able to transition from school with the social capabilities, work ethic and training/education to function independently as citizens in society.
Jackson's Training Café is now open to the Campus and to the Bassendean Community!
Jackson's Training Café provides a valuable opportunity for our Certificate II Hospitality students to gain real skills in an industry standard setting, by catering to the Campus and the wide Community.
Support the development and training of young, aspiring hospitality students. Drop in for coffee and cake or book your next gathering or meeting with us. The Café can accommodate up to fifty people and also houses an alfresco area and pizza oven.
If you would like to book Jackson's Training Café or would like more information, please contact Cath MacDougall on 0409 970 070 or cath.macdougall@education.wa.edu.au
Opening Times: Tuesdays from 10am to 1pm during school term time.
Location: Cyril Jackson Senior Campus. 51 Reid St, Bassendean. Please use entrance near Haig St, staff car park number three.
Menu:
Coffee $2.50. Flate white, Latte, Cappuccino and much more..
Tea $2.50. Tumeric, Raw Chai Latte and much more..
Milkshakes $2.00
Selection of Cakes $2.00
Light Meals $4.00