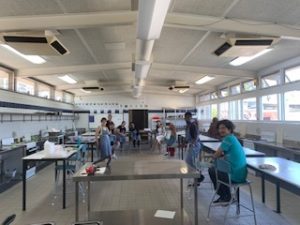 The Community Services class prepared a delicious dish called Kabuli Palaw (rice with chicken, carrots, nuts and sultanas) with our Ethnic Education Assistant Roya's special Afghan family recipe.
This fund-raising project involved marketing, selling tickets, preparing and packaging take-away meals and raised a total of $215 to help asylum seekers through the Asylum Seeker Resource Centre.
Special thanks to Roya and everyone else who supported us.